3 minutes reading time
(639 words)
Family Matters: Associate Profile on Service Coordinator Josie Vestal


P1 Service Coordinator Josie Vestal has always had a close-knit family and says she enjoys the fun and personal relationships that go along with that. Although she was not particularly seeking a "family" atmosphere at work, it came as an added bonus when she joined the Service team
at P1.
Josie grew up in Tonganoxie, KS, and began her career right after high school as a chiropractic assistant in Lee's Summit, MO.
"Coming straight out of high school, this position gave me a great start and a good deal of experience with customer service - specifically learning how to talk with people I didn't know on a day-to-day basis," Josie said.
"I also learned how keep the appointment schedule and develop a rapport with the patients."
After a few years, Josie wanted something a little more challenging.
"My dad works for P1 Construction in the Architectural Metal shop, and he mentioned that P1 had a job posting for a Service Coordinator," she said.
"I thought that might be good for me."
She talked with Project Coordinator Laura Adkins, who explained more about what the position entailed.
"I thought it sounded like something I would enjoy, and my dad had such good things to say about P1, so I decided to apply," Josie said.
Josie has now been with P1 more than two years.

When she started, Josie said it was an adjustment.
"I didn't know much about the HVAC industry, and the pace of the job was much faster than what I was used to," she said.
Due to the nature of P1 Service and getting techs to multiple jobs that come up, things can change quickly and the schedule rarely stays the same – a big difference from her job at the chiropractor.
"You can have a schedule complete for the next day and an emergency call will come in and you have to reroute everything." Josie said.
Call Center Supervisor Jill Hollingsworth says Josie was a quick study.
"Josie's customer service background gave her the foundation to know how to talk with customers and technicians," Jill said. "Learning how to work with the other coordinators to solve scheduling issues was something she was able to grasp in a short amount of time. She has been a great addition to our team."
Being part of the "team" is what Josie loves most about the job.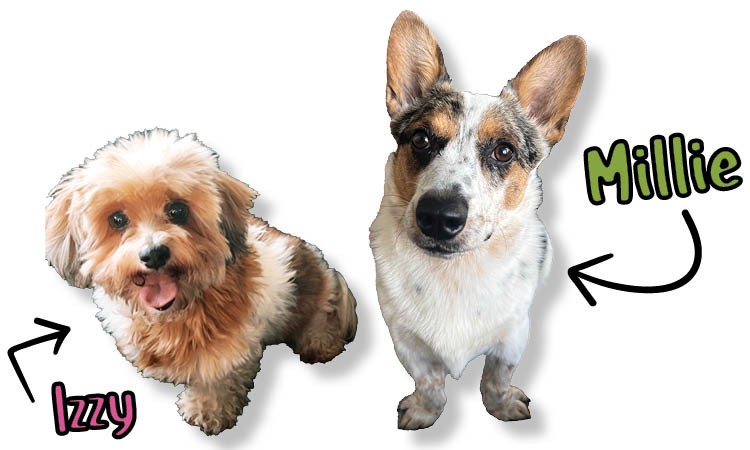 "The call center group is really amazing. I love coming to work knowing that I have a great team," Josei said. "Even on the most stressful days, we work together to get the job done and still have fun in the process. We truly are like a big family."
In her free time, Josie can often be seen with her two dogs Izzy, a14-year-old Lhasa Long-haired Dachshund and Millie, a one-year-old Cowboy Corgi/Blue Heeler-Corgi mix).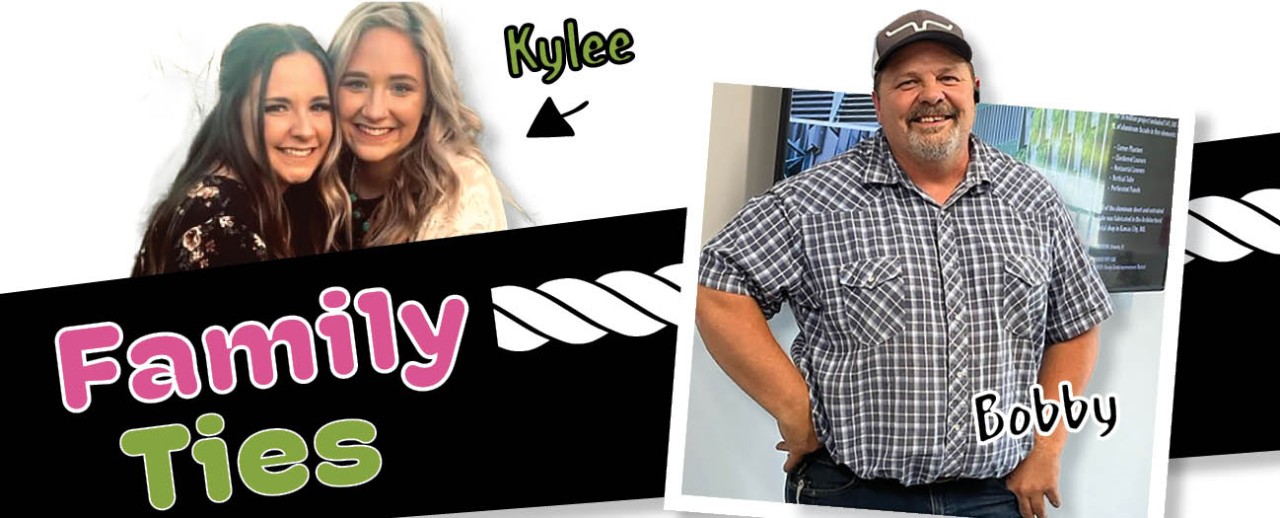 Josie's dad, Bobby Vestal, is the Shop Foreman at the Architectural Metal shop, and her sister, Kylee Vestal, has recently accepted the position of receptionist at the P1 Service Lenexa location.
Bobby has been with Architectural Metal and P1 for 20 years. He started out doing residential heating and cooling until a friend directed him to join Sheet Metal Workers Local #2.
Bobby says he loves working at P1 because he constantly has new and challenging projects to work on and the owners really care about their employees.
"I wouldn't have wanted my daughters to work for P1 if I didn't think it was a great company," Bobby said. "And these opportunities opened up for them which happen to perfectly match their skill sets."
Josie said she is excited to have Kylee join the P1 team as well.
"I'm sure working in the same building will strengthen our sister bond, but ultimately I hope that she loves working for P1 as much as I do," Josie said.