4 minutes reading time
(841 words)
Building on a Legacy: Associate Profile on Jamie Penry

Pictured above - Jamie with his dad, Jim Sr.
Not all generations decide to continue with "the family business", but having a grandfather and father with a combined 68 years in the Local 441 Union inspired Topeka Service Technician Jamie Penry to follow in those footsteps.
Jamie's dad, Jim Penry Sr., spent most of his career working for a smaller, family owned HVAC company. While employed there, he became so valuable to the Payless World Headquarters in Topeka, they signed a contract in order to keep him working at their facility full time.
When that HVAC Company went out of business, Payless told Jim Sr. they would sign their maintenance contract with whatever company he chose to work for so he could continue taking care of their facility. Although Jim wasn't familiar with P1 (Huxtable and Associates at that time), he was very impressed to receive a call from CEO Smitty Belcher who offered him a position. Jim Sr. decided to work for P1, bringing the Payless account with him.
Jamie remembers those times fondly.
"As a child, I got to follow my dad around at Payless and I sometimes got to help," Jamie recalled.
"I was always so excited when we got to go into the data center, because it was like being in a movie, badging into a highly secured area."
Jamie attended Washburn University to study Mechanical Engineering. After receiving his Associates Degree, he needed to transfer to either Kansas State University or The University of Kansas in order to continue his degree. With a one-year-old daughter at home, the commute wasn't desirable. So he started working at Sears in appliance sales while studying HVAC repair at Wichita Technical Institute in Topeka.

"I always enjoyed being given a problem and fixing it with my own hands, and I felt like my customer service skills would be best put to use in the service field," Jamie said. "With the benefits and compensation the trade provides, it felt like the smartest career path."
But before he transferred to a trade, Jamie worked in in-home services at Sears, where he repaired major appliances and residential HVAC systems.
"Those years gave me some valuable experience, which I think helped when I applied to P1," he said.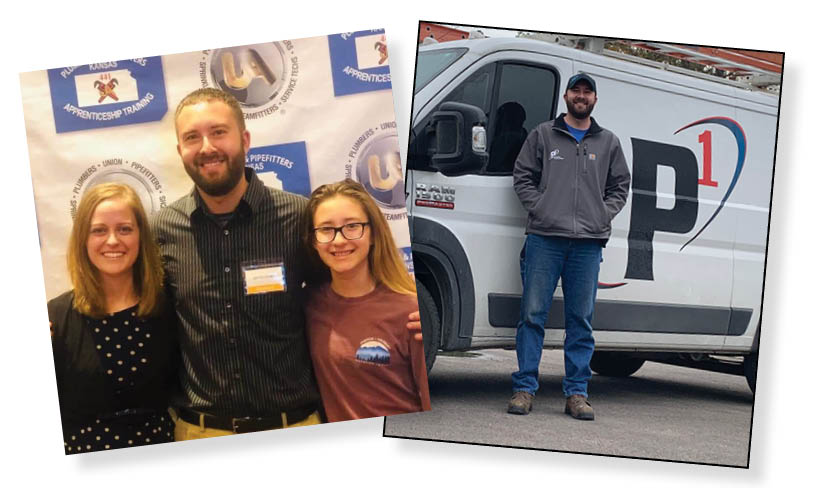 "I was really excited about coming to P1 because of the opportunity to work with my dad. I was told during my interview that if I was anything like him, I would get along just fine." Jamie said.
Since that time, Jamie has done more than "get along fine" and has been busy making a name for himself, particularly by building specialized expertise in Variant Refrigerant Flow (VRF).
During his apprenticeship, he was working on a long term project where he was introduced to Daikin/VRF equipment, and he became particularly interested in this line of work.
"VRF is a very specialized line of work and I had to go to classes to learn how to do the start up," Jamie said. "Since that project, I have taken all the VRF classes that have been offered through P1 University tech training at the Training Facility in Lenexa."
"It takes a significant amount of training to become proficient with the equipment," Service Manager Kyndel Paulsen noted.
"There aren't a lot of techs who have knowledge on this type of VRF equipment."
As a kid, Jamie didn't realize when he was in the back of his dad's service van, tinkering around with parts, this would end up being his career path.
When Jamie's dad Jim Penry, Sr. retired, it only seemed fitting Jamie took over his account at the Payless World Headquarters, bringing his "next generation" talent and expertise to Payless and many other customers.
SIDE-BY-SIDE
When Jamie has free time, he enjoys spending it with his family. Jamie got married this past summer to his wife Becky, and they enjoy riding side-by-side all-terrain vehicles with Jamie's 14-year-old daughter, Nataleigh. They also like to travel as much as they can."I think being with your family is the most important thing, and it's easily taken for granted mixed with a busy work schedule," Jamie said.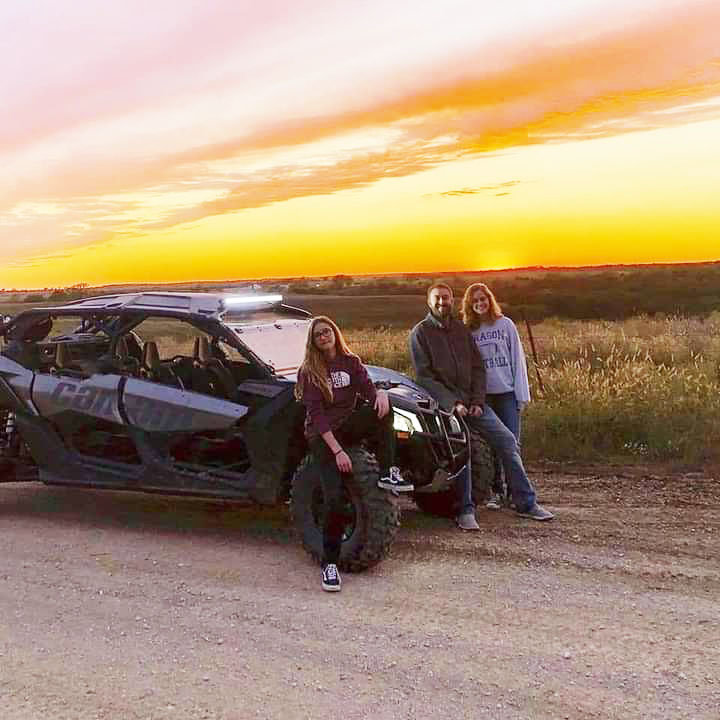 FRIENDS IN THE RIGHT PLACES
Having a good relationship with the dispatchers is important when you are a service tech, and Jamie has managed to earn the respect of these Topeka dispatchers. Having a good relationship with the dispatchers is important when you are a service tech, and Jamie has managed to earn the respect of these Topeka dispatchers.
REBECCA VENABLE: "Jamie is always super reliable when it comes to finding ways for us to save money. Couponing is his gift in life and we call the good deals "Penry Dealz" or "Penryisms". We always give him a hard time telling him he got his wife with a coupon."
THERESA ALLDREDGE: "Jamie is a reliable tech and we can always count on him. His willingness to help doesn't stop with the customers. His coworkers can always depend on his expert advice, especially regarding home appliance issues, and his good-natured personality makes him easy to talk to."