3 minutes reading time
(684 words)
Jacob Lee Does It Again

It was just over a month ago when we shared the news that P1 Service Apprentice Jacob Lee won the UA District 4 competition – as the only four-year competing among five-year apprentices.
Well, he did it again! Jacob earned first place in the U.S. among HVACR (Heating, Ventilating, Air Conditioning and Refrigeration) Service Technicians – making his home Local 533 in Kansas City very proud.
Jacob says he was encouraged to compete by UA training coordinator Chris McGhee.
"Chris came through looking for strong competitors to represent 533, and I decided to do it," Jacob said.
Participants opt in to the competition at the local level, and once they win that go on to state, and, finally, nationals.

P1 Service Manager Adam Collier has been with Jacob throughout the journey, and recalls how he made the same decision to "opt in" years ago.
Until he competed, Adam says he didn't really have a sense of how big the entire UA is, and what that means for the significance of this competition.
"I didn't really understand the vastness of the six UA districts spanning North America," he said. "Our district alone – District 4 – covers a massive amount of land, from Kansas and Missouri up to the Dakotas. It's a lot of people."
"It really opened my eyes to just how many talented people you compete with toget to a national level," Adam added.
"What starts with around 50,000 apprentices is narrowed down to just six –the best of the best in each trade."
Jacob says his hands-on experience helped prepare him for competition.
"I don't think I could have done this without the solid foundation I've gotten in base technical skills – not just the knowledge of them, but the application," he said.
"Working in the field daily, application experience is driven by the technician," Jacob added. "You do the best you can on every call. We work in a very broad field, so when I come to something that may not fall under my expertise, I go the extra mile to learn from the person who knows it, or dig into a manual to learn it."
Adam says he applauds Jacob for having the initiative and courage to compete.
"Not a lot of apprentices necessarily want to take this on," Adam said. "But it's a testament to Jacob's unrelenting pursuit of growth and improvement – he is always finding ways to get even better at what he does."
Adam adds that drive and passion aren't things you can teach.
"Jacob and I have worked together on a variety of complex projects in our trade, and he has always expressed an interest in doing more, learning more, and being the best at what he does."
One thing Adam noticed about Jacob, even under the duress of challenging timed exercises during the competition, was his calm and focused demeanor.
Jacob says that mindset is critical.
"There's a level of resolve and staying calm needed to successfully compete at that level," Jacob said. "At the end of the day, you have to stay focused on the fact you're doing what you're already good at – don't get in your own head and just do what you do every day."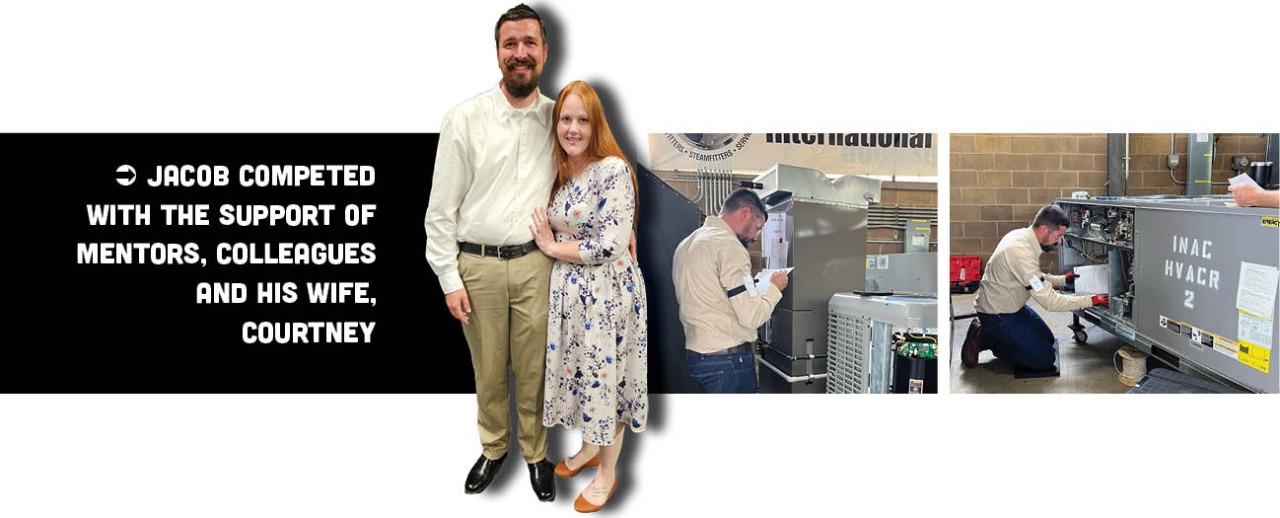 Jacob also credits his past and present opportunities – and the trade veterans from whom he's been able to learn.
"At P1 more than anywhere, I've been able to seek out the guys who are exceptional at their job," Jacob said. "I've been surrounded by technicians who are not only very high caliber, but they are excited to pass that knowledge along."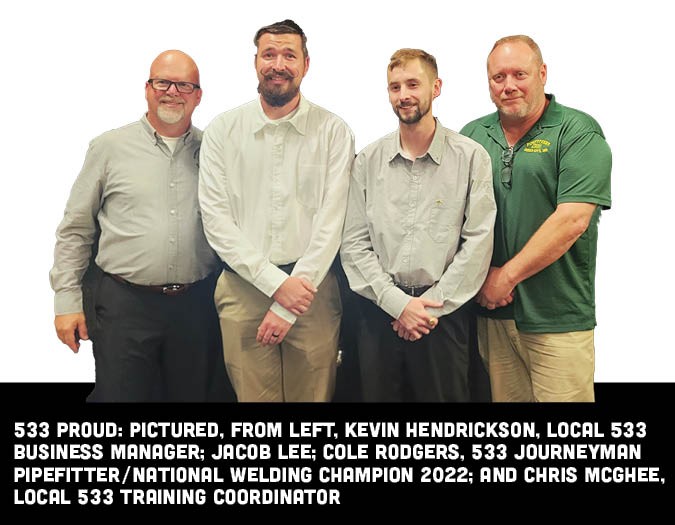 Jacob says that although he found participation in the competition rewarding, he considers himself exactly the same person he was before the wins.
"I'm the same tech today as I was yesterday. Just knowing that when I show up, the work I do benefits a customer – that's what I find most rewarding."
A big CHEERS for Jacob, and an huge thank you to all of P1's experienced mentors who understand the value of passing their knowledge to the next generation.